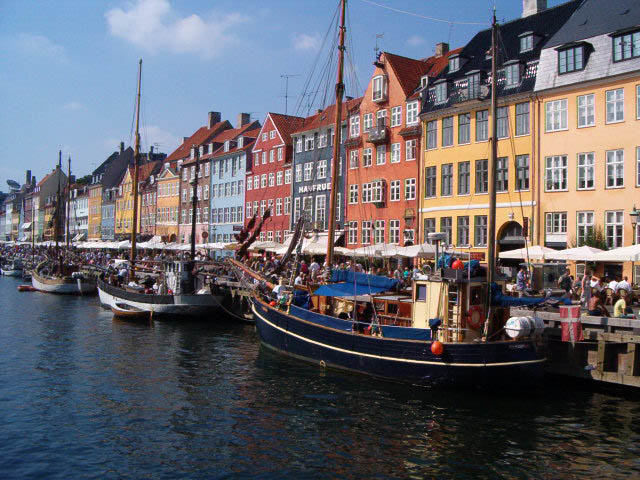 I had a cunning little day off on Thursday. I saw some of the town and it's darn nice in the warm and sunny weather. I Plenty of parks and people relaxing – probably because it was Labour Day yesterday.
My moll went to the Icelandic embassy in the afternoon and got entertained right well with cheese. And Icelandic music. And an Icelandic MP in the mix. Edgar Savisaar/Danny Alexander take note.
Work starts again this morning, and there are far more people around. I may need to get here especially early tomorrow to get a decent seat. Other wise I'll end up near e*ct*d*y (shock, horror).
Aram may use pyros. Or he may not. He just can't make his Hayastani mind up. I would suggest not. Latvia still make me want cake. and there's nice chocolate cake with blueberries in the canteen next door. Mmmmm, cake.
Ma ikka meeldib Tanja Mihhailova. Ta saab visata ümber selle mehe poolt. Ta ikka laulab hästi. "Amazing" võib olla liiga vara kaks saame sellest telesaate aga tahaksin ta kaks läbi saama.
Sweden is yawn city. Why do people like this sooooo much? She's dressed in a younger woman's dress. She might as well be in one of the classier establishments down by the station which I hear Mr Roy almost found himself in.
And then we have Pollapønk and their crazy crazy costumes. They are barking mad, so this Oneurope reporter officially likes them. They eat cheese and they drink beer. Vote Iceland, if you know what's good for you.
"I'm king of the world" is what Hersi might as well be shouting. Or she needs Leonardo Di Craprio behind her. Neither happen, but seeing as she's in an off-white – almost see through – lacy dress, being in the bow of a ship may not be a good idea. She'd catch her death.
More later.
Love ya lots
R x