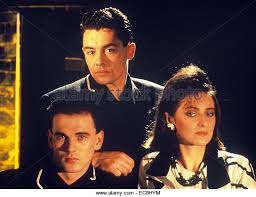 Eurovision isn't all about exotic locations, on-the-edge dance routines and singers joining together a collection of sounds to 'sing in English'. It can be about homely venues, dapper outfits and competent singing.
I've picked the 1964 contest to try and show this off, although the video is made up of stills. But stills in colour no less.
As you'll know, a video recording of the contest from the compact Tivoli Theatre in Copenhagen doesn't exist, but it doesn't mean we can't enjoy songs from it. As is the case with this little ditty from Matt Monro (né Terence Edward Parsons), which was jaunty and well-crafted in the extreme. He finished a very distant second to a tour de force of a song by Gigliola Cinquetti. But we can still enjoy it. Sadly Mr M died in 1985.
Matt would have been 86 today.
https://youtu.be/i6gdgdshAHs