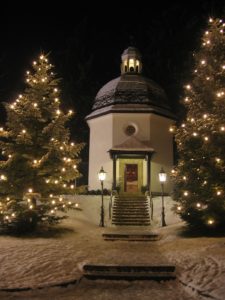 Edam. We've moved on from our European cheese tour to something more festive. There's a picture here – can you guess where it is? And whilst you're pondering that, here's a jaunty little song that proved to be an unlikely hit when it competed.
Today's birthday girl Zoë Straub had tried in 2015 with another song in French. It's refreshing that the free language rule doesn't mean you have to sing in English. She didn't get through, but it's likely her jaunty little song might have done better than the one that beat her. Undaunted, she came back in Stockholm with this song that contained more French than the song from France. On towards the end of the Grand Final – often a good thing – she acquitted herself well, especially with the televoters of Europe (and Australia).
Zoë is 21 today.
Frohe Geburtstag, Zoë!