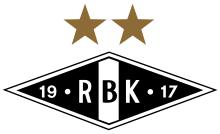 Another week, another €uro. Work is all just one big game. You try and earn as much as possible, whilst working as efficiently as possible. Your boss pays you as little as possible for the most work he/she can get out of you. And this happens day in, day out. It's even more of a game if you work for your government.
And this brings me to today's song, from birthday boy Bjørn Kruse. But not just Bjørn. He was one of the Bendik Singers, a jolly little ensemble of Norwegians that sang in 1973. Some of his Bendik cohorts sung in their own rights in other 1970s contests. So you could call them a supergroup. Bjørn is the chap in the glasses.
Bjørn is 71 today.
Gratulerer med dagen, Bjørn!