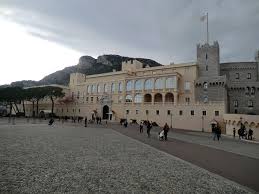 We're going back to an early contest today. No, not 2005. Believe it or not, there were contests even before then. This birthday girl was in the contest in 1963. Can you imagine it? 1963? For some of you, your parents probably weren't even born. Mine were, but they had a spot of bother watching the contest in those days. But who is it, you may ask? It's Françoise Hardy. She's been a huge star in La Francophonie for years and years. Impressive, eh? Even her son has been a big star. Not just so you know, this wasn't a French song. It was Monégasque, back in the days when the French language ruled and some tiny countries punched well above their weight. She came fifth.
Françoise is 73 today.
Bonne anniversaire, Françoise!