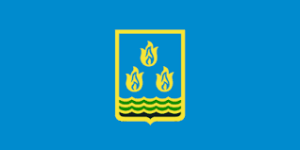 We've got a birthday today for one of our friends from Azerbaijan. As you'll know, they won once and would love to win again. They tend to use non-Azerbaijani songwriters, but that hasn't held them back. That might be why they keep using non-Azerbaijani songwriters. Some of us out there would love to see the 'Land of fire' perform in their own language and show off their own culture.
Today's birthday girl Səmra Rəhimli, known to us as Samra, had already done the business – well, she'd been in Səs Azərbaycan/The Voice of Azerbaijan. So here's a tip for you budding Eurovision singers. Get on 'The Voice…' and any country will take you on as their singer.
Samra is 23 today.
Xoşbəxt doğum günü, Samra!