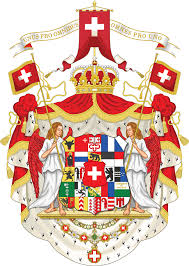 I know you like duos, so hot on the heels of yesterday's, here's a another one. It comes from the scientifically proven best Eurovision of them all. You'll have to scroll down to see which one it is. But it's the male of the duo who has his birthday today. He's a veteran of two Eurovisions, but has never been able to sing solo.
By now you may have guessed that it's Pino Gasparini, star of the Pepe Lienhard Band, and here with the vivacious Mariella Farré, who also made this her second appearance on the Eurovision stage. Together they are a fine addition to the best Eurovision of them all. Go on, prove me wrong.
Pino is 71 today.
Frohe Geburtstag/Bonne anniversaire/Buon compleanno, Pino!