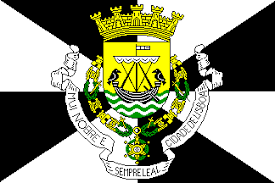 It's always a source of debate amongst fans of Europe's favourite TV show. No, not 'How old is Carola?', although I'm sure that question is often asked in hushed voices. No, the simple question is ' What is the best song ever from [insert country name here]. For some, it's obvious. I'm looking at you Hari Mata Hari. But for others it's a little less clear cut.
I'm raising this because arguably Portugal's best ever song did the business in Kyiv. Or, were there better songs from our Lusitanian friends? Was Dulce's better? Or Lucía Moniz's? Or Carlos Paião's? Or was it the song by today's birthday girl Rita Maria de Azevedo Mafra Guerra. I would venture that her performance in Rīga was one of her country's best ever. Or am I talking out of my glass of port?
Rita is 50 today.
Feliz aniversário Rita!