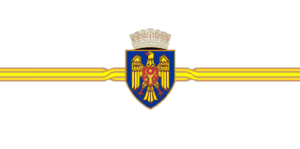 It's always a dilemma faced by Eurovision contestants. How much effort do you put into your stage show? You only have three minutes to make an impression, so every second counts. If you're of the Salvador Sobral school, you jeep it simple. If you're more a Croatian Daria, you may want to throw everything at your performance – costume changes, Clockwork Orange wannabes and swanning about. Sometimes it works, sometimes not so.
Today's birthday boy Едуард Едуардович Романюта/Eduard Eduardovich Romanyuta went for the kitchen sink approach. His inspiration appeared to be a certain George Michael video. It worked for Mr Michael, but was not quite what the viewers of Europe were looking for. To be fair, he finished eleventh in his semi-final, but a long way adrift of tenth.
Eduard is 25 today.
La mulți ani, Eduard!