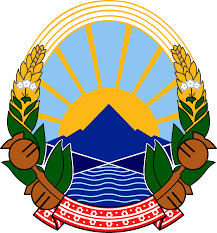 It's not often there's a song comes along that makes me a little gooey-eyed. I can usually take most songs without blubbing. Except certain ones by Jon Lilygreen and Salvador Sobral. And then there's today's song.
It's not because it's an emotional song. Its more because I met the performer and know what happened to him on a sad day in 2007. I was there at his country's party in Belgrade and there wasn't a dry eye in the house when they played some of his songs. They say that death can be a very good career move, but I think I would have preferred it if Тодор 'Тоше Проески/Todor 'Toše' Proeski was still with us. Enjoy this fine performance.
Toše would have been 37 today.