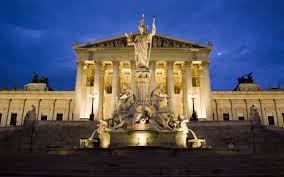 Now before you tell me I picked this person for a birthday last year, I should say that we're a little restricted for 26 January, and short of picking some southern country's/continent's national day, we're getting this chap (again).
He participated in the best contest of them all, and despite being born in Canada, eh, he is one of the people who's appeared on a Eurovision stage the most times. Six to be exact. Obviously not as the named singer as that would be silly. His first attempts were as part of a group or as a backing singer. He knew the merits of working his way up rather than demanding top billing straightaway. It is course Gerhard 'Gary' Lux. Here's his finest moment.
Gary is 58 today.
Frohe Geburtstag, Gary!