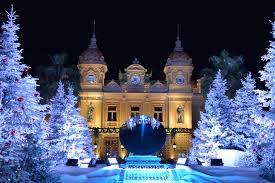 It's always a nice thing when a new country comes into the fold. Yes, even if they're nowhere near Europe, it's interesting to see the message of Eurovision spreading far and wide. However, we shouldn't forget that there are countries in Europe that have a love/hate relationship with our contest. Perhaps – just perhaps – the EBU could spend a bit of time trying to tempt these nearer nations back.
One of these nations is our friends in Monaco. They took part throughout the 1960s and 1970s, before a long haitus. They then tried again between 2004 and 2006 but never made it out of the semi-final. As a result, we've not seen the principality since. Today's birthday girl Lise Darly was almost Monegasque but didn't fare too well. But she was the second favourite of the French and Andorrans. Maybe one day the EBU can tempt Monaco back.
Lise is 36 today.
Bonne anniversaire, Lise!