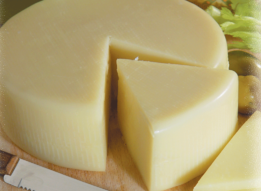 Blue Stilton. Intrigued by the lyric above? Go on, admit it, you are. Is casual the right thing? Or smart? Or just downright scruffy? Casual is OK in its place. And it's the attitude of dress of your 21st Century Eurovision performer. Back in the day, it was a suit and bow tie as a minimum.
The reference to casual didn't do today's birthday girl Magdolna 'Magdi' Rúzsa any harm. Back in 2007 (yes, 2007), she only went and finished second in the semi-final. Second to eventual winner Marija Šerifović. She didn't fare quite so well in the final, finishing ninth. Still, at the time it was Hungary's second best ever placing. So what's not to like about a girl at a bus stop?
Magdi is 32 today.
Boldog születésnapot, Magdi!