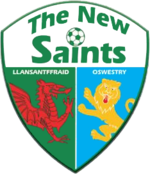 Remember the United Kingdom of stuff? They used to do rather well in Eurovision circles, until us pesky 'New Europeans' came along. They still come up with sparks of brilliance, but Europe doesn't seem to think they have what it takes anymore. A bit like their near neighbours to the west.
I mention the UK of stuff AND Ireland because of today's birthday girl. It's Frances Ruffelle. As you'll know, she sang for her country in 1994, during the time when Ireland had a stranglehold on the contest. They could do no wrong, a bit like S*e*en at the moment. Maybe the time for the UK of S and Ireland will come again. They definitely thought they were in with a chance with today's sophisticated little ditty.
Frances is 52 today.
Happy birthday, Frances!