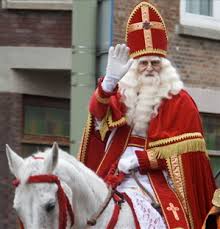 We all love a trailblazer. You know the sort – someone who, knowingly or otherwise, strikes a first. It could be the first winner, the first performer from [insert country here], or the first to use a particular gimmick which is now commonplace.
These can be a bit trivial, but today's birthday girl Milly Scott (née Marion Henriette Louise Molly) did something far more groundbreaking. She was the first person of colour to sing a Eurovision song. Many have come since, but no-one can take this away from her. It took until 1997 for a black singer to be on stage for a winning song, and 2001 before a named singer won. But Milly doesn't seem to care. She just loves singing and dancing.
Milly is 84 today.
Gelfeliciteerd, Milly!