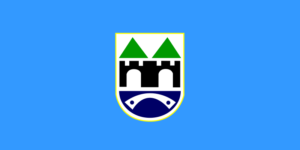 I have a confession to make. Sometimes I pick a song and I don't remember it being in the contest. I must be a bad fan, especially as I was there in 2002 to see today's birthday girl. I'm not sure why I don't remember it, as the performance was bouncy and typically upbeat in a Slavic stylee.
It's the birthday of Маја Татић/Maja Tatić, who sang of a fairytale about love, in a contest with a motto about a modern fairytale. She was a few years ahead of her time. If only she was Alexander Rybak.
Maja is 47 today.
Srećan rođendan/Сретан рођендан, Maja!