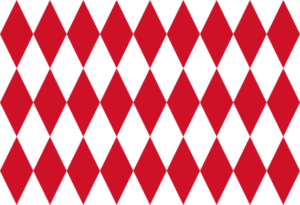 Who doesn't love a mash-uup of cultures? I do. Whether it's a Welsh community in deepest Argentinian Patagonia. or a Dutch cycling orchestra in Japan, it's always interesting to watch. Today, we have that most unlikely of combinations: a small European principality and a Pacific island chain. Still intrigued? Or has the image above given it away?
This mash-up was from birthday girl Séverine Ferrer, a French girl who spent time in Réunion. Odd, then, that her song has Tahitian overtones. But, sadly, even though I love mash-ups, the voters of Europe weren't so keen. Even with her eight points from France, she came 21st in the semi-final, and we haven't seen Monaco since.
Séverine is 40 today.
Bonne anniversaire/'Ia 'oa'oa i to 'oe mahana fānaura'a, Séverine!