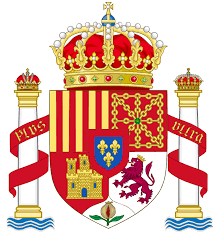 With a lyric like that, it's a wonder today's song didn't do better. Perhaps it was the severe make-up. Or the mischievous green shawl that is eventually cast aside. Or the backing guitarists trying to get in on the act.
Today's birthday girl Patricia Kraus is apparently from a singing family. Her dad was a famous tenor from Milan, so even the Spanish have been known occasionally to use a non-local. And we though this was a recent thing. Actually, we're not sure how Mr Kraus reacted when his lovely daughter finished 19th of 22. Her Italian brethren disowned her and Greece gave her every one of her 10 points. Those Greeks did always have odd taste.
Patricia is 54 today.
Feliz cumpleaños, Patricia!