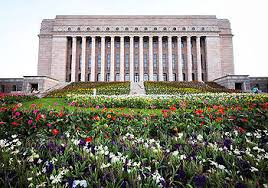 We love (nearly) every Eurovision song there's ever been at Oneurope. You name it, we will pick out the good points of every song. I will qualify that by saying some aren't really songs, more like cries for help.
So it's with pleasure that we present today's little gem from 1980. Yes, they had contests that long ago. It's from birthday boy Vesa-Matti Loiri, and has the dubious distinction of being only song ever beaten by one from Morocco. Maybe it's because of his live flute-playing that they eventually went for backing tracks.
Vesa-Matti is 72 today.
Hyvää syntymäpäivää, Vesa-Matti!
https://youtu.be/_nhuiq2sgE0