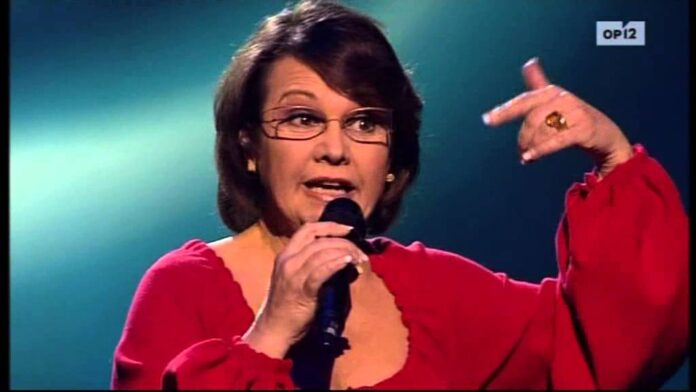 I've been able to sneak away from whatever it is I do to give you a birthday, especially as I know you love them. Not one, but two winners were born on 23 May, but I'm saving the other one for a future 23 May.
Our birthday girl today has been treading the boards quite a lot over the last few years, and you may have seen her at one of the any pre-Eurovision events.
I've seen her perform, and I think she really does know her audience. And it may surprise you to know that Anne-Marie David's two performances were in the 1970s. Yes, the contest did exist then too. Anne-Marie is 64 today.
Bonne anniversaire, Anne-Marie!