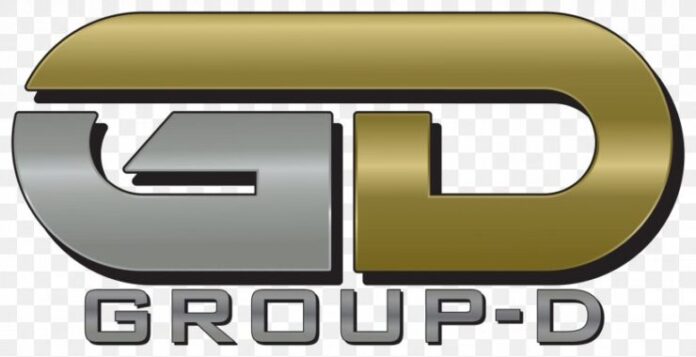 Welcome back to the Eurovision Championship Qualifying rounds and this time, it's Group D and we're going (mostly) Balkan. Since the fall of Yugoslavia, several of its former nations have flown their new flag with pride at the contest. Bosnia & Herzegovina came closest to winning of this group's participants and their excellent qualification record ensures that they come in as the top seeds. Hot on their tails are fellow Balkan competitors in Slovenia, North Macedonia & Montenegro. Whilst perhaps their qualifying record hasn't quite been as outstanding as the top seeds, they still have enough in their musical arsenal to be a threat. They will all also need to be wary of the Czech Republic who despite a poor history at the contest in general have still racked up excellent results in recent years. Might the Balkan vote end up getting split and lead to a surprise Czech qualification?
Bosnia & Herzegovina (Lejla – 2006)
The rule allowing countries to send songs in any language has been in place for most of the period of time in which Bosnia & Herzegovina have been submitting songs to Eurovision. That hasn't stopped Bosnia & Herzegovina from consistently sending excellent quality songs with only three of their nineteen entries being in English. 'Leijla' is a perfect slice of Balkan brilliance by Hari Mata Hari and it's easy to see how it well deserved its third place finish in Athens. In many ways, Bosnia & Herzegovina were ahead of their time. Today, Eurovision is significantly more celebratory of songs in national languages that are representative of a culture and an identity that transcends music as demonstrated in both 2016 & 2017. Whilst it would be hard to say for sure if Bosnia & Herzegovina would push for victory, I certainly think that there is a place for the pure Balkan brand of music that Bosnia & Herzegovina have consistently brought to Eurovision.
Slovenia (Prisluhni mi – 1995)
Slovenia are a Balkan anomaly before you even begin talking about Eurovision. 65% of the Slovenian population can speak fluent English, 70% of the population live in urban areas and many Slovenians would not even consider themselves Balkan. Then we move to their national final, EMA – a national final process that is well known and has built itself up over time but has never quite managed to find a song that could be a bona fide hit at the contest. 'Prisluhni mi' was ironically the last song to be selected before the introduction of EMA and Daria Švajger's result has never been bettered. In summary, whilst it's hard to sum up precisely what Slovenia's contribution to Eurovision has been, they have always brought something interesting and new to the party and listeners will most certainly all have at least one Slovene Eurovision entry that they love dearly.
North Macedonia (Proud – 2019)
Nobody and I mean nobody can possibly tell me that they predicted with any sort of certainty that North Macedonia would qualify out of their Semi Final let alone win the jury vote. Yes, 2019 was a strange edition of the contest in many ways but at least it brought the re-introduction of North Macedonia to the Grand Final for the first time since 2012. Admittedly, North Macedonian entries in recent years have been consistently let down by poor staging. They have nevertheless also been universally loved and treasured and North Macedonia have always brought a special twist to what can often be a very traditional brand of Balkan Eurovision entry. It can be kooky, it can be strange but as Tamara Todevska proved last year in Tel Aviv, it can also be brilliant.
Czech Republic (Lie to Me – 2018)
Given the Czech Republic's standing within Europe, it is amazing to think that they have only competed at Eurovision on nine occasions and have only qualified on three of them. By a long way, the stand-out was Mikolas Josef who brought absolutely everything to his energetic performance in Lisbon and may even feel disappointed to have not placed even higher with his catchy tune. In many ways, the Czech Republic are only now beginning to place their identity at the contest. Mikolas Josef was followed by Lake Malawi and then Benny Cristo, a pattern that is creating an image of Czech entries as fun, energetic, male songs that people can dance to, sing to and enjoy. Put this alongside their Eurovision Song CZ selection format and it's clear that the Czechs are definitely on to something that people like and that scores well at the contest. Who knows? We may even be heading to Prague before we know it.
Montenegro (Adio – 2015)
Amazingly, Montenegro have competed at Eurovision more times than the Czech Republic but have qualified for less finals. Similarly to Slovenia, Montenegro have a fairly even split between songs sung in English and songs sung in their own language. It's a shame because their two magical moments at the contest have both come with Montenegrin songs, first with Sergej Ćetković in 2014 and then of course, their best result from their homegrown superstar Knez when he performed the masterful 'Adio' in Vienna. Sure, they might have not yet managed to find a song that set the contest alight but what would Eurovision be without the strange ramblings of Rambo Amadeus in Baku, the ice skating during Sergej Ćetković's performance in Copenhagen and of course, everything to do with Slavko Kalezić in Kiev. Yes, Montenegro at Eurovision may be a bit of a clown car which is either moving at breakneck speed or crashed in a ditch somewhere but whenever Montenegro do return to Eurovision, we will all eagerly await the next chapter to see if it will be Montenegro's third appearance in the Eurovision Grand Final.
Please vote no later than June 28th and on June 29th, we will release the vote for the final Qualifying Group as we decide who earns the last available slot between Malta, Lithuania, Albania, Bulgaria & San Marino.
Vote for your Qualifying Group D Favourite
This article was written by Fin Ross Russell (Internationalist Eurovision Blog)