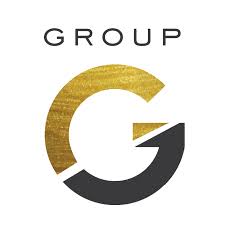 We are heading into the final stretch of the Eurovision Championships and so on we go to Group G. Sweden are expected to do well in the competition and this will be the first chance for them to test their might and voting power in a group that they should be aiming to qualify from with relative ease. Spain by contrast, have underperformed at Eurovision despite their two victories and general lack of fortune in years when they have had excellent songs but been narrowly pipped to the post. Estonia are the highest ranked Baltic nation at the contest and will be keen to punch above their weight even further against two Eurovision heavyweights. Finally, nobody can discount Malta who have already fought their way through a tricky qualification group to reach this stage and will be determined once more to progress into the next round.
Sweden (1974 & 2012)
There's part of me that's just tempted to leave this section blank because Sweden's contribution to Eurovision speaks for itself. Sadly, for the sake of balance however I can't really do that so I'm going to try and talk about Sweden at Eurovision without sounding too obvious. When ABBA won Eurovision for Sweden in Brighton in 1974 with 'Waterloo', it was the first Swedish Eurovision victory ever and as we reflect now, it's a wonder that it took Sweden so long. For whatever reason that may never be made clear to us foreigners, Sweden have always captured the mood, identity and feelings of a continent within the Eurovision entries throughout time. This was evident whilst the language rule was in place even though Swedish is an awkward language for those not used to it and it survived and thrived after the language rule was abolished as the nation got the chance to export its musical knowhow, talent and style with lyrics that could sound universal and appreciated by all. In no entry is this more true than in Loreen's 'Euphoria' which felt special when it was performed in Baku in 2012 and feels just as timeless almost 10 years later. I could write everything and nothing to describe Sweden's contribution to Eurovision and just like in the main contest, only a victory will be good enough for the Swedes so get out the vote and set them on their way!
Spain (1968 & 1973)
Given the popularity around Spain as a nation and Spanish as a language, it is incredible that Spain have won Eurovision only twice. Yes, the country has undergone an incredible period of transformation during the history of Eurovision but their standing within Europe surely demands more success. Nevertheless, the great moments that Spain had at the contest are evident for all to see. Massiel's 'La la la' could kindly be described as a simple Eurovision song when it was performed in London in 1968 but it injected a warm energy of life and fun that has always been representative of what the Spanish have brought to Eurovision. That said, Spain's favourite ever Eurovision entry (as voted on by an RTVE Twitter poll) is actually 'Eres tú' by Mocedades which came 2nd in 1973 in Luxembourg. The song is a sweet and beautiful ballad with a key change for good measure and is so unbelievably timeless to listen to almost 50 years later. In fact, despite Spain's recent policy of sending mostly bangers sung by men, it will probably be a female-fronted solo ballad that ends up bringing the contest back to Spain. However you like your Spanish Eurovision, it is so filled with passion and feeling that it's hard not to love what it has brought to the contest. If you like your Eurovision warm and Latin, you have to make sure to vote for Spain.
Estonia (2001 & 2002)
It is absolutely astonishing that a nation of 1.3 million people has placed in the top 10 at Eurovision on 10 of the 25 times they have participated. It is more understandable though when you get to understand Estonia and the incredible part that music has played throughout the nation's history. Estonia's results at Eurovision were positive right from their 5th placed finish during their second appearance in the Grand Final in 1996 but even so, nobody foresaw their victory in 2001 in Copenhagen when Tanel Padar, Dave Benton & 2XL teamed up to bring Eurovision to a former Soviet nation for the first time ever. Then a year later in Tallinn, after a selection process that can only accurately be described as bumpy with a song that was offered to several different artists, Sahlene came 3rd with 'Runaway'. Estonia have subsequently had a complicated history at Eurovision, managing many Semi Final flops alongside a handful of top 10 finishes. One thing that has remained true however is their distinct identity at the contest, brooding and dark but with real emotion oozing out of every lyric regardless of the language in question. Estonia are a relative Eurovision minnow but they have consistently demonstrated their ability to spring a surprise and they will need your votes to do it this time and fight their way out of a tricky group.
Malta (1998 & 2002)
Malta have already fought their way through a difficult qualifying group including Lithuania, Albania, Bulgaria & San Marino to reach this stage. Malta have consistently performed well at the contest since their return to the contest in 1991, but it was in 1998 in Birmingham with Chiara and 'The One That I Love' that they got a proper taste for the top of the scoreboard and they have set their sights high since. When I came across Ira Losco's performance of '7th Wonder' in Tallinn during my initial Eurovision retrospective however, it was love at first sight and a wonderful reminder of how music at the contest can be songs that remain special to you for life. Malta have consistently done this at Eurovision though, given us fun, accessible English pop songs that not only export the sunshine and good vibes that are readily available on the island itself but also packed the songs full of heart and love that make them more than just a bop. Let's face it, for a nation of less than 500,000 people with no immediate neighbours to have placed in the top 10 at Eurovision 13 times, they have to be doing something right and they would be sorely missed at the finals should they fail to emerge from the group.
Please vote no later than July 25th when we will release the vote for Group H, the fight for the final two spots in the next round to be fought out between Norway, Ukraine, Greece & Cyprus.
This article was written by Fin Ross Russell (Internationalist Eurovision Blog)