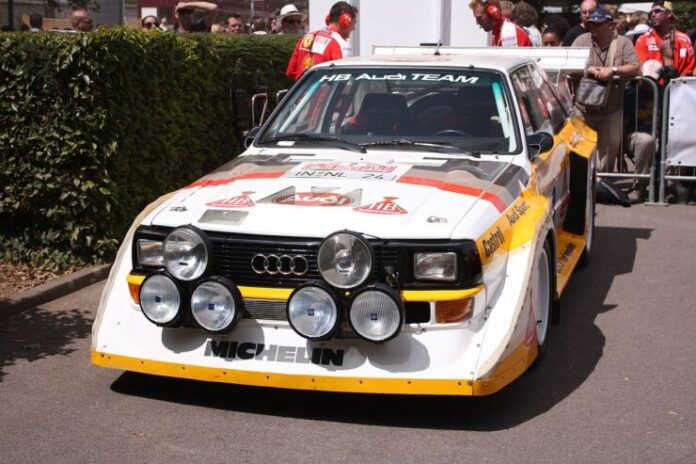 (It's a Group B Rally car… keep up at the back)
We now move on to Qualifying Group B where we have by far the biggest geographical diversity. Will this make it easier or harder for top seeds Iceland to get out of a group including nations with high diasporas who love a Eurovision vote in Poland and Armenia. Slovakia and Andorra aren't expected to challenge for the qualification spots but they could take enough votes off the leading pack to ultimately decide the group victor.
Iceland (All Out of Luck – 1999)
Perhaps it is apt that in a year when Iceland were expected to pose a realistic threat of winning the competition that we instead travel back to Jerusalem 1999 and the song that represents Iceland's poor fortune of coming close without quite managing to finish off the result. Make no mistake though, Iceland has given Eurovision some amazing moments even without victory from the sensuality of 1997's 'Minn hinsti dans' to the raw anger of 2019's 'Hatrid mun sigra' and whatever Pollaponk thought they were doing in 2014. Iceland may only be a nation of 360,000 people but they have consistently punched above their weight at every challenge they have been set and are worthy of a place in the main competition.
Poland (To nie ja -1994)
https://www.youtube.com/watch?v=Ken-7eTFLUA
I genuinely believe that Poland have all the ingredients to be able to win Eurovision. They just left the recipe book at a friend's house and so have instead attempted to create the recipe from memory with mixed results. Poland are however living proof of beginner's luck after securing a very impressive second place in Dublin, only finishing behind 'Rock 'n' Roll Kids'. Since then they have given us two helpings of Ich Troje, some milkmaids and Michal Szpak but the pride and the love is clearly there and the people who love Polish Eurovision acts will vote for them in their droves.
Armenia (Not Alone – 2014)
The Armenians are feeling pretty gutted to have to go through the qualifying process for this tournament whilst bitter rivals Azerbaijan go automatically through to the group stage. Nevertheless, it is a good opportunity to remember Copenhagen and the year of Conchita Wurst for the song that was for months before the contest, the bookies favourite. Aram Mp3 sung his heart out on stage and brought to life a song that felt a bit too different on first listen. In retrospect, that's how the best Armenian entries seem to get you. They won't hook you in on the first listen but by the time you see them on stage, you are blown away by what Armenia have brought to the competition. They may not have the history at the contest of some of their competitors but underestimate Armenia at your peril.
Slovakia (Kym nas mas -1996)
It's fairly safe to say that Slovakia and Eurovision have never entirely clicked. Their three final experiences earned results of 19th, 18th and 21st before returning in 2009 to never come close to the Grand Final. Despite not being a success, the Slovak entries at the Eurovision Grand Finals do at least offer us a chance to appreciate and hear the lovely Slovak language in song and Marcel Palonder's offering from Oslo is a pleasant exhibition of what it could be like. I would definitely be up for seeing Slovakia return to the Grand Final to prove that they can do anything that their Czech neighbours can, so why not encourage that process by passing along a vote for the Slovaks.
Andorra (Salvem el mon – 2007)
It's a crying shame that Andorra have never reached a Eurovision final. I'm not suggesting that any of their six unsuccessful semi-finalists were particularly robbed but I am a massive fan of the Catalan language. As we will talk more about later, I am also a big advocate of seeing micro-nations use Eurovision as a platform for tourism, profile and cultural exchange and Anonymous did that in spades in Helsinki. Though it's hard to consider in these uncertain times for the world, I genuinely believe that we will see Andorra on the Eurovision stage again and the continent will get to appreciate the unique and special cultural identity innate within every square kilometre of the country. 'Let's Save the World' (as the song in profile's title translates to) and give Andorra your vote.
Please vote no later than June 22nd and on June 23rd, we will release the vote for Qualifying Group C, the oddly-combined group that includes Romania, Hungary, Moldova, Australia & Morocco.
VOTING HAS NOW CLOSED!