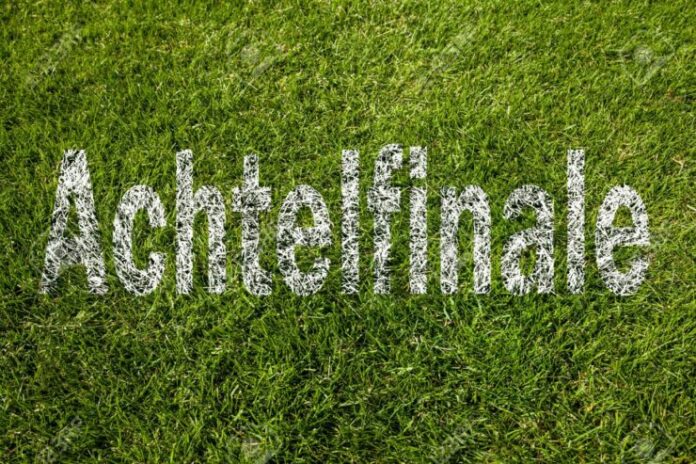 We've made it through qualification, we've made it through the group stages and now we are at the business end of the competition. Two nations per round, one goes through and one goes home all the way to our eventual champion, this is the start of the knockout stages and this is the first match-up of the round of 16.
Israel and Russia are two nations with very contrasting form and consistency at Eurovision. Israel go in fits and starts and with the exception of the late '70s and early '80s have never had a particularly dominant period of success at the contest but have racked up regular positive results that propelled them to a top seeding in the competition. Russia have underperformed at the contest generally but have consistently aimed for victory and will be incredibly disappointed to have only achieved the one victory. As with all knockout rounds, the battle will showcase three years in which both nations have achieved strong results and in this first match-up, Israel and Russia will do battle in Tallinn, Belgrade & Vienna.
Tallinn 2002 was a contest of new frontiers, new adventures and new possibilities. It was the year that Eurovision came to the Baltics for the first time, Eurovision's first venture into the former Soviet Union and fittingly, it came down to two nations fighting for their first ever victory at Eurovision in Latvia & Malta. Russia performed 7th on the night and sent boyband Prime Minister with 'Northern Girl', a sort of romantic pop banger about a girl with frosty eyes that finished 10th. Israel performed 10th on the night and sent Sarit Hadad with 'Light a Candle', a sweet Hebrew-English ballad about shining light in the face of darkness that would end up finishing 12th.
Similar to Tallinn, Belgrade 2008 represented a fantastic new frontier for Eurovision in a post-Yugoslav Balkan world. With 'Molitva' having won the previous year, ballads were most certainly in fashion and yet, eventual victors Russia were pushed fairly hard by bangers from Ukraine, Greece & Armenia. Israel performed 7th on the night with Boaz Ma'uda singing 'The Fire in Your Eyes', another Hebrew-English ballad with slightly more abstract lyrics but ultimately draw back to finding hope in the face of solitude finishing 9th in the final standings. Russia performed 24th on the night with Dima Bilan's second crack at Eurovision with 'Believe', a ballad about overcoming adversity through belief and the sentiment was infectious as Russia romped to their first and only Eurovision victory.
Vienna 2015 was a strange edition of Eurovision in many ways. Despite the excitement surrounding the 60th edition of the contest, it was strange to see Australia present and even stranger to see Ukraine absent in the wake of the conflict in Crimea (something that would inevitably slip into the reactions of the audience to every Russian set of points). Israel performed 3rd on the night with Nadav Guedj and 'Golden Boy', a perfect slice of ethno-pop performed by a 16 year old whose performative street-smarts were far beyond his years, finishing a very respectable 9th. Russia performed 25th on the night with Polina Gagarina singing 'A Million Voices', an energetic ballad about praying for peace and healing whose irony was most certainly not lost on Europe but who nevertheless finished in 2nd place.
Eurovision Round of 16. So who *is* getting your vote
Please vote no later than July 31st when we will release the vote for the second knockout matchup as Denmark and Iceland fight out an all-Scandinavian affair.