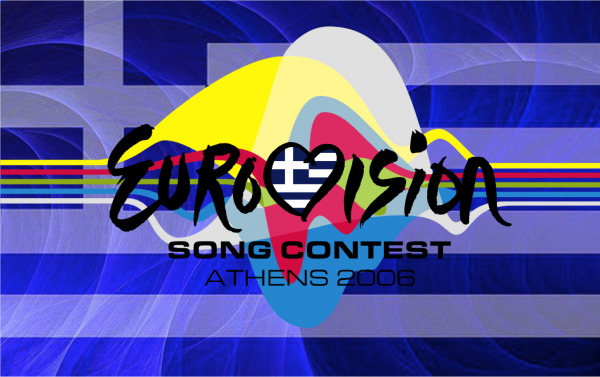 … I agree with Nick on many things, the French "situation" is not one of them. Yes, I agree that she looks like she has had either a big shock OR stage fright, but she should be professional enough to realise "She's at the European festival of Popular Song nineteen-hundred-two-thousand-and-six and if, as I suspect, it's stage fright – she should have realised what she was getting into.."
I don't have sympathy for her – I have nothing but admiration for her attempting a song that is blatantly awful even in her "frightened" state , but even so, she should have known what this was going to entail.
AND RELAX 😉
As for predictions – well …
Last night neither confirmed or denied anything really. Plus points for the following (in no order of goodliness)
– The Press Centre, for providing the assembled press of Europe with the running order and the script and inventing 25 o'clock!
– Norway. It looked good after the 4 bags of shite that come before it , it is going to be a good contrast, though not a winner.
– Germany. This looked good on the monitors, and sounded ace in the hall, as we suspected but, and it is a big but, it didn't go big enough on a home town crowd to do anything major. Probably top 10 and bottom top 5.
– Denmark – YES we are biased, it went big with the only 4 Danish Ladies in the hall ( and us 2 who were on their row, thanks Ticketstream!!) – so, we can't be objective here.
– Romania. Nick does not get this. However it IS a cute lad singing TORNERO….. TORNERO…. and that's all there is to it – it gets the crowd going and that is going to be a major factor.
– Bosnia – Right song, Wrong time in the draw
– UK. Daz did look good and was performed very very well – However the girls are still low in the mix and that needs to be addressed before we can say with confidence that we are going to do ok.
– Greece. THIS IS NOT GOING TO WIN. There, I said the unthinkable. It is still an average 49 yr old singer murdering a very slow ballad with home town support. It's a surgical support she needs after being on her knees towards the end of this. It's gonna do well, but nothing good.
– Finland – This literally pisses all over Vissi's Chips with a side order of Salad. Yes, it may look "not 100%" on the telly, but isn't that the point? And, if your name is Jukka – for God's sake man, the days of National Language songs being in the majority are gone. Accept this and move on, and believe that your broadcaster has done the right thing for its future in the contest.
– Ukraine is going to do lots of business. Although according to Nick it is the same chorus 57 times, it hasn't hurt many songs in this contest.
– CROATIA – This is going to win me very nearly £2000 when this song wins. It is the only one that will wake the European Televoter into voting for it. Even if it doesn't win, it should come top 5. I am ignoring the lack of reaction in the hall, cos they were just at a Vissi Concert and couldn't give a toss at this point last night.
– Sweden , looks professional…. and the set's nice!! – and she pulled out of the high notes.
Everything else was decent enough I suppose, but the above were the highlights.
So, in conclusion, if asked for a tip …
Zimbabwe are going to win!!
Oh, you want a REAL tip???
I would not put £ or euro's on Greece, cos she ain't going to do it. I have put euro's on Croatia because it is the only one that I can see getting votes from everywhere.
I think that the top five will be, in no particular order:
Croatia
Sweden
Romania
Germany
Greece
But really, it is only an (educated) guess and 2006 is almost impossible to call.