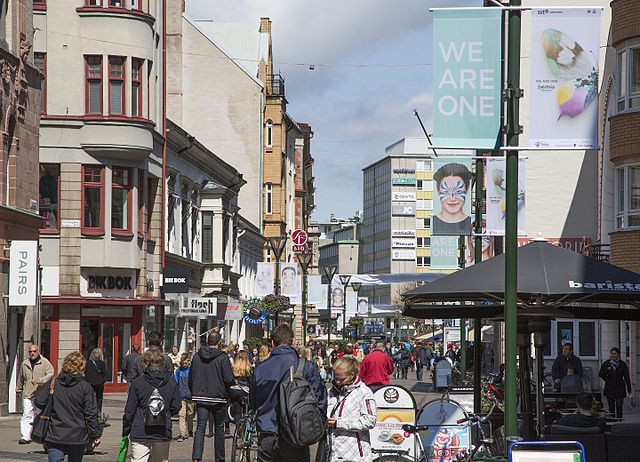 By heck it's cracking flags out there in sunny Malmo. We've just been out in it taking in the buzz and the atmosphere. The whole city is out enjoying drinks in the parks with friends, listening to euro cheese and flag waving, fat chewing and predicting.
We even just popped up to take in the view from the shopping center roof with some Finns and their wedding veils…. and beers clearly!! You can see all the way to Denmark from up there with a stunning view of the Øresund bridge. Will the contest be taking us there in 2014? In a few hours we will know….  If it wins I'm ok with it but I'd like to go somewhere new and I'd like close voting, though not that close as my ticker wont take it with some of the bets I have on…
If not Denmark then watch out for Azerbaijan and Greece….. Very dangerous.
I'm hoping Bonnie makes the left hand side, 13th or above would be ok for us wouldn't it? Bottom six wouldn't…
Whatever happens, enjoy the show and have a wonderful night.
See you on the other side….
Rosé