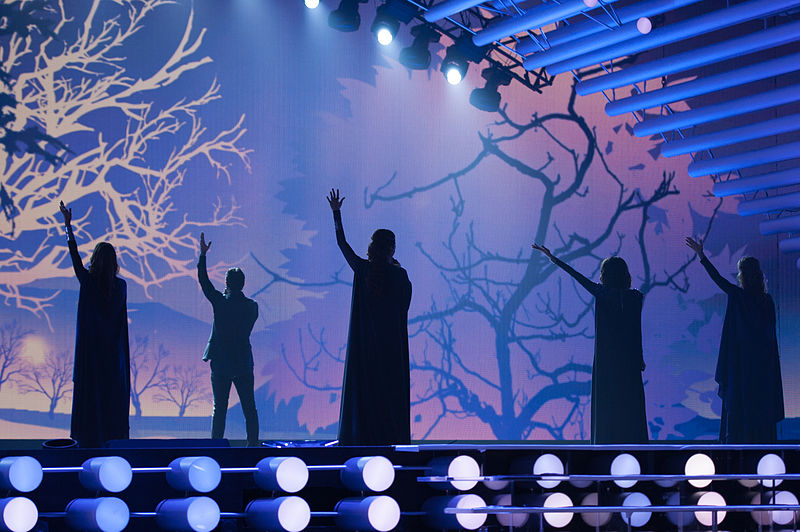 I'm trying to put my hatred for this song to one side and judge objectively. Some of the group are guilty of 'over singing' this in the early parts but when they come together and harmonise I have to admit it's strong vocally. It's very purple, too purple in bits but is impressive enough.
The swirling projection on the stage 'a la Slovenia' last year works well as the song whips up to a crescendo and the backdrop tree gets blown asunder by the howling gale blowing through and branches and twigs get sucked into the stage… Then, hell's bells, the bells clang and it just goes up a gear in the 'over-blowing' stakes. Phew again!
It's very musical theatre and its a blatant call to arms to the Armenian diaspora and I find it all a bit too calculating, Especially as the group find there mark on the world map that appears. Too much for me.
Jody