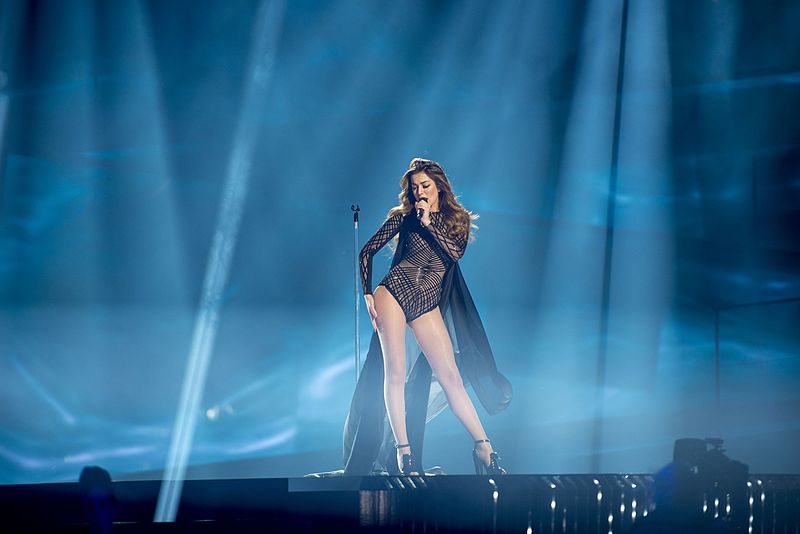 Armenia is one I've really been looking forward to. I had no idea how they might stage this, especially the frenetic cranking up the pace near the start of the song. It doesn't disappoint. This elicited the biggest (in fact really the only) cheer so far in the press centre.
Iveta is in a leotard with trailing fabric behind her, with camera angles very reminiscent of modern Melodifestivalen: lots of choppy shots, with Iveta shot in red. The final run through has some heavy duty pyros that are going to make That Rosé very excited indeed.
This is easily the best all day, and sailing to the final.
Monty x