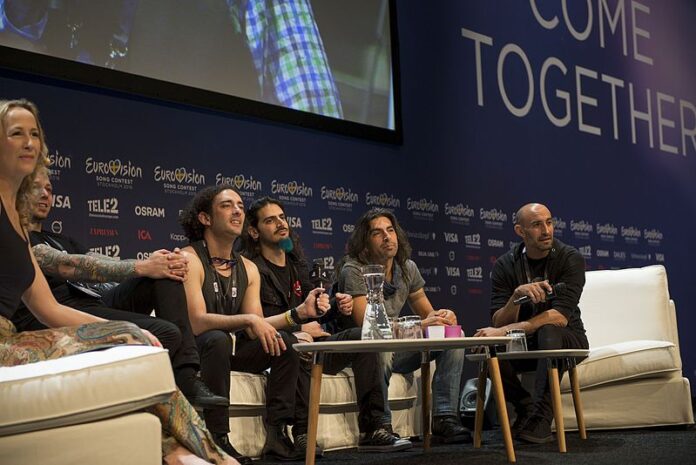 26th Germany. 11 Points
This is one of the easier explanations I will have to give this year. It really *is* that bad. It's a song of no quality sung by someone that the televoters laughed at because she looked "quirky" – How about writing a decent song first rather than going for a look.
25th Czech Republic – 41 Points
And from one of the easiest, to one of the most complicated. This looked and sounded great and as the 41 points shows, the Juries thought it was above average but the televoters didn't connect with her or vice versa and as such, a big fat 0 (23rd best on the Televoter average). Perhaps they just saw a dirge who knows…
24th United Kingdom – 62 Points
Thankfully this result doesn't reflect the reality of the song. Joe and Jake sung and wrung every point out of this, the jury score was the highest we have had for years, meaning that we get what it is to write a good song, but 8 televote points suggest that staging wise and visuals and memorability, we still have a way to go. But it's getting there.
23rd Croatia – 73 Points
This is a cracking song, spoilt mostly by the "Vision" bit in the title of the competition. If this was a radio contest without looking at her two hideous dresses, Europe would certainly have ranked this higher.
22nd Spain – 77 Points
Flattering to deceive as all Spanish songs do, this one is no different. Barrei failed because the song just wasn't strong enough. It appealed to it's usual constituency (Spaniards) but everyone else saw through this.
21st Cyprus – 96 Points
Just too shouty for Europe to pick the phone up. They are not used to rock in this competition and whilst this was a huge slice of schalger tailored rock,