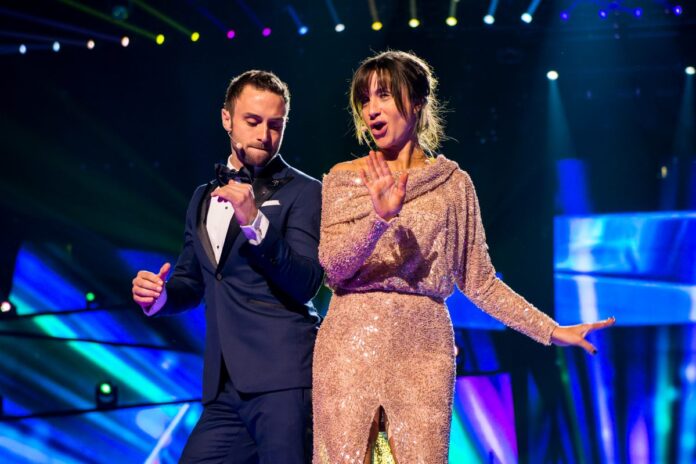 I know that some of you are still crying into your Irish Stew or Fisk over some songs not qualifying but it's really quite simple when you break it down…. So I am going to :
Ireland.  We'll tackle the most obvious and close to home song first. This song was written by people who know how to write a song but it seems they got their 5 year olds to write the lyrics! Musically it is as formulaic as can be and, as you'll read below, this song is Safey S McSafe.  It goes nowhere and does nothing.  Vocally Nicky was never the lead vocallist of Westlife and it showed.  His voice was weak and lifeless and for someone that knows how to work a crowd, he didn't know where the red light was on the cameras.   There was no reason to vote for this other than him, and he blew that by not connecting.
Norway.  We hear that she has had issues with her Bipolar for a few weeks now, which won't have helped her at all.  I think what did for her was a lack of pressing the flesh coupled with a clunking great gear change in the song that people just didn't like.
Switzerland – Do I really have to explain this mother? – Well… It's sung badly, Rykka looked hideous, She keeps stooping and is on fire from when she starts.   It's a bad bad look that was ill-conceived by someone in Geneva who, frankly, needs shooing.  Nothing to vote for and as you can't give negative votes…
Denmark – Band, Bland, Bland.   This is what happens when a country is stuck in a rut with the songs that have been put through to a national final.  Nothing wrong with the singers but the song itself is safe and dependable…. rather too dependable ( I.e something the Danish audience would have voted for with ease) Europe, however, saw no merit.
FYR Macedonia – This one confuses me.  On Wednesday there was a great performance by Kaliopi. The only thing I can think of is that come Thursday night, Europe were put off by the shouty lady!!
Albania – This song is 3 minutes of nothing and as I write this it is currently on the tellybox.  A friend of mine has just said, after 30 seconds " Is this thing still on – it must be 3 minutes now??" – And that's the crux.  If's boring old guff!
Belarus – Nothing wrong with this per se, just accidentally not forgot to be voted for.
Slovenia – As with Denmark, Slovenia played it safe and whist its own nation thought it was great, the song never really got any traction and felt too familiar.
You won't like some of these, but hey…. 😉