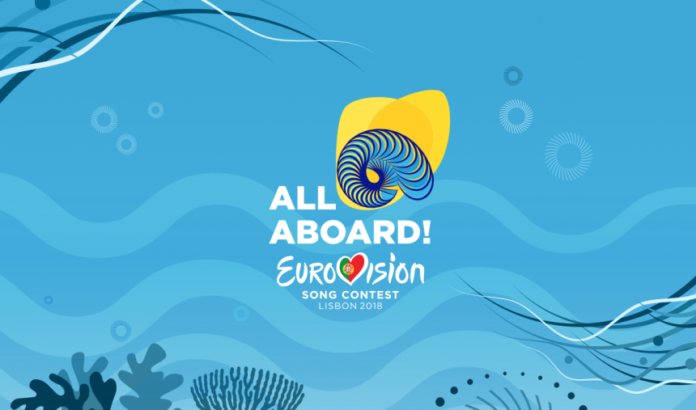 It's all about the message behind the glitter and the lights. Or so they say. Let's take a minute to see what 43 acts have to tell us this year. Sometimes profound, often evoking a sense of lost love, now and then, a touch dark, considering …
Albania
This yearning that burns knows no distance, no bounds in this world.
Armenia
What's the cost of a madman's wounds?
Australia
Don't you think it's just a waste of time when we're always fighting over material, trivial things in this life?
The high life
Austria
Lord I'm gonna get so high tonight.
Azerbaijan
Misty moon I'm your loon.
Belarus
When I first saw you here I knew that I was blind.
Belgium
Looking for all this cheap sensation.
Bulgaria
Love is like a black hole.
Croatia
I will remember roses and horses in the rain.
Cyprus
Take a dive into my eyes, yeah the eyes of lioness.
It's raining men
Czech Republic
The way she moved got me making a puddle.
Denmark
Call it surrender, still won't feel like defeat.
Estonia
I would like it to be a fairy tale around us.
FYR Macedonia
You are standing in the shadow and wondering why you're in the dark.
Finland
I'm gonna roll the dice, you better believe it.
France
Merci, merci, merci, merci.
Georgia
What is the heart, if not break into nine pieces to share with others?
Germany
We were three kids and a loving mum.
Cheer up, it might never happen
Greece
If you talk to my mountains, my loneliness will be listening.
Hungary
My blood will keep running in your veins, if you won't trade it away, there'll be mark on your heart.
Iceland
In every single language, there's a word for love and for blame.
Ireland
We were drifting like two icebergs out on the ocean.
Israel
You're stupid just like your smart phone.
Italy
In London it always rains.
Careful now
Latvia
And it's getting hard, I'm not gonna lie.
Lithuania
From your very first smile I knew that I'd walk a mile.
Malta
And I know and I know and I know.
Moldova
And something tells me we ain't gonna loose it.
Montenegro
Me and life, like dog and cat.
Netherlands
A new tattoo that you can't keep hidden.
It's only words
Norway
Shubidubi-dab-dab Shubidubi-dab-dab Shubaduba-hey Shubaduba-hey Say.
Poland
Back to the place where my heart can finally reveal his face up.
Portugal
I'll take care of your garden.
Romania
And all the happiness that by the way is all for free.
Russia
I've flown with kings and queens.
Totes amazeballs
San Marino
Yeah, so you better listen carefully if they dissin you on Twitter.
Serbia
Happiness is achievable, grab it.
Slovenia
True art cannot have a price tag.
Spain
I never got to imagine that traveling to the moon would be for real.
Sweden
I dug you like you were treasure.
Switzerland
It's been this way for centuries.
Ukraine
Oh oh oh oh oh oh oh oh oh, yeah.
UK
Am I making you proud or could I do better?
Image Credits: RTP.