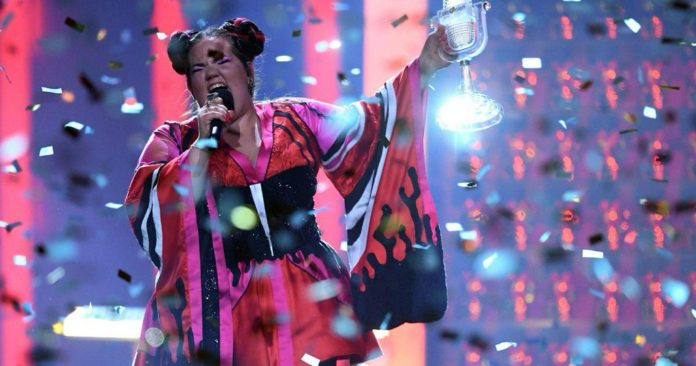 This year, more than any other, those promoting Eurovision Song Contest entries, took to social media to recruit followers and encourage votes. For some, it worked, for others, it's back to the day job. But does one song make a career? And do those allowing their name to be splashed across numerous sites risk their future pop careers?
She's not your toy
The winning song at the 2018 Eurovision Song Contest enjoyed a huge boost from digital marketing. It's no longer enough to tip up and perform at a promotional concert or post a video online. To rank among the favourites, you need to reach more than hardcore fans. Online advertising and subliminal messaging is king, something the team behind Netta Barzilai, understood only too well.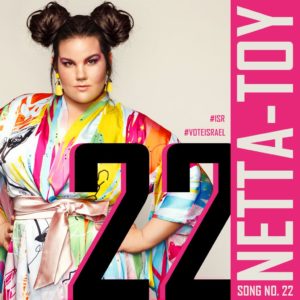 An Israeli company – now headquartered in New York – called Outbrain placed ads for 'Toy' on major newspaper websites in each of the 'Big Five' countries. Millions of Europeans were prompted to watch the song's video.
Sophie Melnik Amitay, Outbrain's head of marketing in Europe, the Middle East, Africa and Asia-Pacific said: "Between one and four million were presented with the video in each of these countries. 50% of the people targeted watched the video for at least 45 seconds, and 33% stayed for over a minute and a half."
Maybe it worked, since both France and Spain awarded Netta their twelve points. But what happens when she comes to release her follow-up single? Will those same supporters care?
Time to get social
Netta's team didn't put all their eggs in a single basket. This year, more than ever, social media mattered. Sensing their core market, they ran ads on gay dating app Grindr. Pop-up messages appeared (especially in Southern Europe) and implored cock-hunters to 'Vote for the real Diva. Vote #Israel Netta Toy, song 22.'
Globally, Twitter, Instagram and Facebook users also found their feeds flooded with Netta (and others) asking for votes and riding on Eurovision hashtags.
After effects
Whilst it's certainly secured Netta a popular Eurovision victory, it's unlikely to translate into ongoing support for future releases. The PR teams have packed up and gone home. Netta is back on her own, dealing with a market primed for a 'one hit wonder'.
Fans often refer to the Eurovision Bubble. A place detached from the everyday where mad magic happens. Most promotional campaigns took place from outside this bubble, run by big PR firms paid to get in, do their job and get out.
Social media works best when those taking part engage with their followers. Using Twitter (or other platforms) as a soapbox from which to shout rarely works more than once. When the bubble bursts, if there's nobody behind that account, followers flow away.
Will Netta be forgotten outside the Contest, or will those who guided her to Eurovision success keep the ball rolling? Only time will tell.
Image Credits: Twitter.