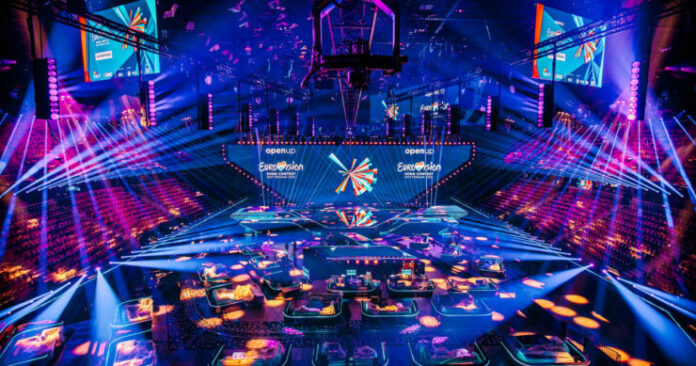 An experiment into the staging of large-scale events at the 2021 Eurovision Song Contest has been declared a success.
Organisers of 'Fieldlab' experiments conclude events with large numbers of visitors can be held safely even if the coronavirus infection rates are still high. The organisation, a joint project between the events industry and three government ministries, bases its claim on the results of the Eurovision Song Contest and 23 other recent events attended by 60,000 people all tested in advance for coronavirus.
The official risk level in the Netherlands remains 'extremely serious', but seated events with a maximum 50% occupancy have been given the green-light.
Follow-up tests
The number of coronavirus infections picked up by Eurovision fans will be made public in a couple of weeks. 28,249 people took a coronavirus test before attending a show. They've been asked to take a second (voluntary) test after the show, to find out if coronavirus still got through. In previous events, around 80% of people did so.
'The practicals have shown that visitors are prepared to cooperate by having a fast test ahead of the event,' Fieldlab told broadcaster NOS. 'If the infrastructure for testing is maintained, and the cabinet supports our findings, there's nothing standing in the way of a fine summer for the events industry.'
The Dutch government is not expected to further relax most lockdown rules until the end of June, although from June 5, theatres and cinemas may reopen for a limited number of visitors with strict social distancing rules in place.