Dutch government ministers yesterday gave the green light for members of the public to buy tickets for the Eurovision Song Contest in Rotterdam next month.
Despite ongoing high rates of coronavirus infection and hospital admissions, ministers have decided to press ahead with plans to stage the shows as part of a Fieldlab programme of experiments.
All nine shows – six rehearsals, two semi finals and the final will admit an audience of 3500. Each will need to have a negative Covid test. People considered to be in high risk groups will also not be allowed to buy tickets.
Who can buy tickets?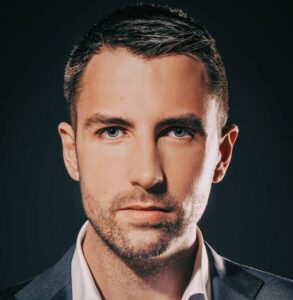 Tickets (at prices up to €113.25) are only available to those who successfully bought them for last year's cancelled show and there will be no sale to the general public. Those who qualify will receive a personal code by email on 5 May to grant access to the ticket site which opens on 8 May.
The organisers expect very few people to travel from abroad, as executive producer Sietse Bakker explained: 'Currently, entry is only possible from EU/EEA countries and visitors from high-risk countries may be subject to quarantine obligations from 15 May. In most cases they also have to have themselves tested again before departure and in many countries there is a quarantine obligation upon return. We also call on people to explicitly adhere to the applicable travel advice of their own government.'
Fieldlab explained
Fieldlab events are a joint initiative between the Government of the Netherlands and the Dutch events sector.
All visitors must be able to present a valid negative test certificate that is no older than 24 hours upon entry.
In addition, they are asked to undergo a post-test five days after the event. Testing is free via Testing For Access.
Before leaving home, visitors receive triage questions via a special app. Those who have symptoms associated with COVID-19 are asked to stay at home.
There is only a seated audience, limiting the number of contact moments. There is no standing audience on the floor this year.
The public is asked to arrive and leave according to time slots.
Visitors must wear a face mask while 'in the loop' (on their way to their seat, when visiting the toilet, etc).
There are also a number of terms and conditions attached to the purchase of tickets which must be complied with.
Image Credits: Rotterdam Make It Happen.