With the (largely pointless) 'Turquoise Carpet' Eurovision opening event just hours away, reports came today that more delegations will not take part.
Yesterday a member of the Polish delegation tested positive. As a result the whole delegation needed to take PCR tests and quarantine for at least 24 hours. Today the EBU released news that the same has happened with the Icelandic delegation.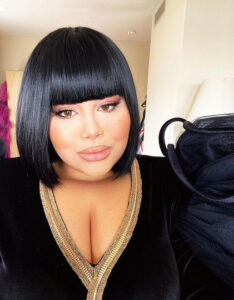 Out of caution and because they're staying at the same Rotterdam hotel, the Romanian and Maltese teams have said they won't risk the event today. A later statement from the EBU confirmed this. All participating artists received a PCR test yesterday (Saturday 15 May) in preparation for their appearance on the Carpet. All members of the Maltese and Romanian delegations will also now undergo a further PCR test.
Destiny took to Instagram to post a photo of the outfit she had planned to wear and assure fans that she's in good health and staying safe.
If anyone falls ill and is unable to perform or if a whole delegation is placed into lockdown, there is a choice between using the 'live on tape' backup recording or the performance recorded by the Dutch organisers at the second rehearsals last week. It's down to each delegation to decide which offers the best representation of their act.
Polish singer Rafal posted today that he's still waiting for the results of his PCR test (they take 24-48 hours). Australia's Montaigne is stuck at home, but will send a message to the carpet studio.
More news as we get it …
Image Credits: Destiny.