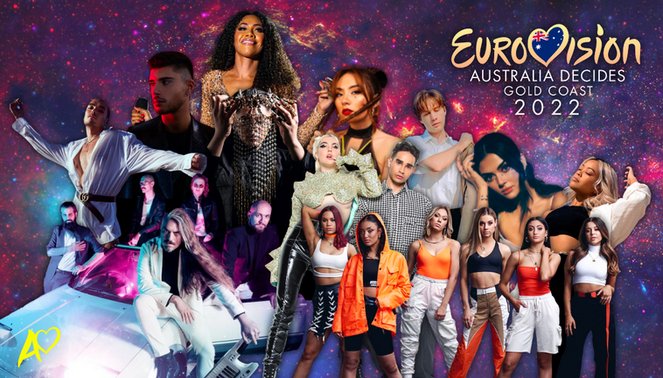 This weekend, it's all about Eurovision in Australia, with 'Australia Decides' airing on Saturday evening (morning in Europe) live from the Gold Coast.
Today, a draw took place to determine who sings when. With huge thanks to Aussievision for sharing the information, here's what you can expect if you're watching online:
G-Nat!on – Bite me
Erica Padilla – To the bottom
Seann Miley Moore – My body
Charley – I suck at being lonely
Andrew Lambrou – Electrify
Sheldon Riley – Not the same
Paulini – We are one
Jaguar Jonze – Little fires
Isaiah Firebrace and Evie Irie – When I'm with you
Voyager – Dreamer
Jude York – I won't need to dream
Details of the dress rehearsal and live show are available in our Eurovision calendar.
Image Credits: Aussievision.