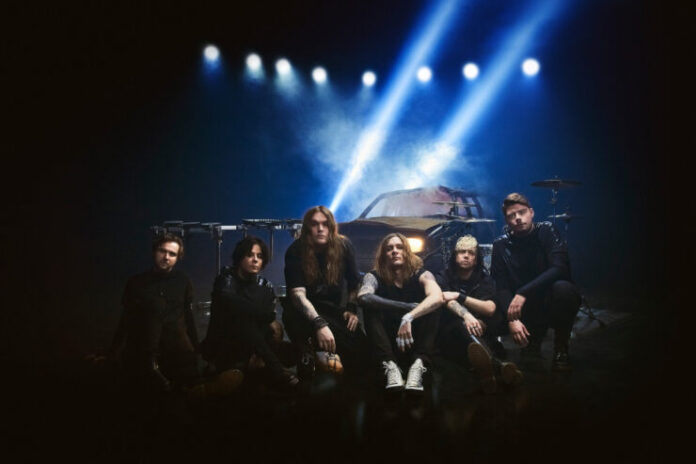 Dark Side by Blind Channel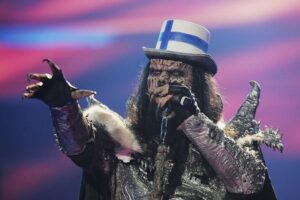 It's only really Finland that's made a success of rock at the Contest (and even then it took a band dressed as monsters to do so) yet it's a style that keeps returning. Suitably it's Finland trying it again. The band describe their sound as "violent pop". It will be quite the assault on many ears.
A call to arms for the disaffected "psychos" and "freaks" is a well-worn trait and has been far more effectively applied than is managed here. Even with the singer's offer to shout us a round of drinks (itself delivered more appealingly by the Greeks a few years back) this just doesn't hold together especially well. There's a feeling of artifice, as if the disaffection is in fact rather something more affected. I'm not convinced the 'violence' of their pop isn't trying too hard to inhabit a rock bravado they simply don't possess.
a feeling of artifice
There clearly is a nod to Finland's musical culture here: heavy rock seems disproportionately popular, but if you're going to bring this style to the Eurovision stage it needs to stand out far more than this does and be delivered with more authenticity. It's unfortunate for Blind Channel that Italy subsequently selected an act that delivers contemporary indie rock with far greater effect. Although given the Italian Big-Five pass to the Saturday night and Blind Channel's need to qualify, they're unlikely to ever have to face off against each other in the same show.
My marks: 2 points
Will it qualify? No