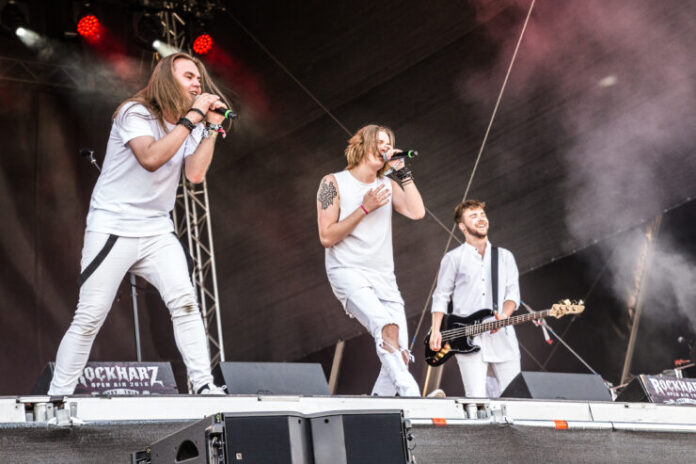 If you can say anything with certainty in Eurovision circles, it's that Finland will always *be* Finland.  What do I mean by this? – well they aren't, unlike some other nations we can all name, afraid to fail and often spectacularly with a song that is typically them.   This year is no exception and from the country that gave us Hard Rock Hallelujah we get another real rock band, Blind Channel, showing us their wares.  My first thought when I listen to this song is that it's not exactly hard rock, more watered down rock because behind all the long hair and black t shirts and "gnarl" is a song which, take away some of the more questionable lyric and change the tune, is precisely a recipe for Eurovision, in the same way that Hard Rock Halleluah is a schlager song with men in masks. 
The deeper into the UMK performance I get the more I think that they are not being true to themselves by singing this particular song  and it feels and sometimes looks somewhat forced with glares in all the right places down the camera and the lead singer having heavy rock make up and knuckles wrapped in plasters to make him look "hard" and/or "scary".  If they really wanted to go full on rock, I suspect they could have entered any number of other songs they had off the shelf and they would have not only won the UMK but look more authentic doing so, instead of playing up for the camera and playing the percentage game by "Eurovisioning" the edge off the song with some 800 grit wet and dry!
That's not to say that it's not a decent one – Its certainly not a pile of old shite – but it's not everything that it could and should have been. Sometimes you need to take a chance to win this thing. 
Phil's score – 4/10