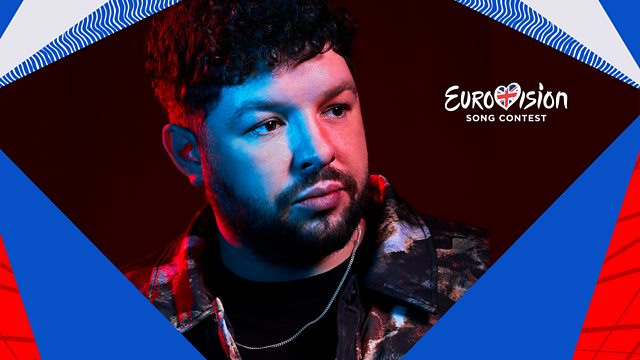 One is allowed to be a touch biased towards one's home broadcaster, no? Well, yes, because for year upon year, we've suffered with the same affliction that is affecting Spain and Germany at the moment – apathy, and not from the fans. We've had some dire attempts to win a popular singing contest, along with some others that have been criminally underscored. James Newman tried last year (of course) with the rather awfully titled 'My Last Breath'. Thankfully, in the year of respiratory disease, that didn't see the light of day, so he's back with a banger this time round.
Embers is your typical feel-good track with a great hook, brass and saxophone section parping the hook out all over the track and, thankfully no live backing vocals to ruin James' singing in Rotterdam. The preview video is professional with lots of snogging on show and dancing all over the place and a proper summer feel, despite it being released on a cold march Thursday.
If his brief was "Write a song that makes people happy", he's hit the nail right on the head. If, though, he's been told "Write the UK a winning song, there's a good chap", he might have missed the boat. But for the BBC, who are in the midst of yet another rebuilding phase, more than a couple of dozen points would be classified as a win. 
This is going to be note perfect. James is a professional singer and songwriter after all. It's going to look great on stage in Rotterdam, because he'll be there and I won't be … which could also lift the hex of the UK doing badly … because when I'm NOT there, we tend to do well. But back to the song – It's poppy, it's classy, and it has all the elements to get a really good result… *or* it has all the required elements, but people could forget to vote for it, because although it's nice, it's also a little bit forgettable in amongst a Malta and an Italy and a San Marino and a Lithuania and a France and Greece and Cyprus and… you get the idea.  
If it comes across on stage – it's going to do well, but James has to prevent it from getting lost. 
Phil's score – 8/10
Image Credits: eurovision.tv.