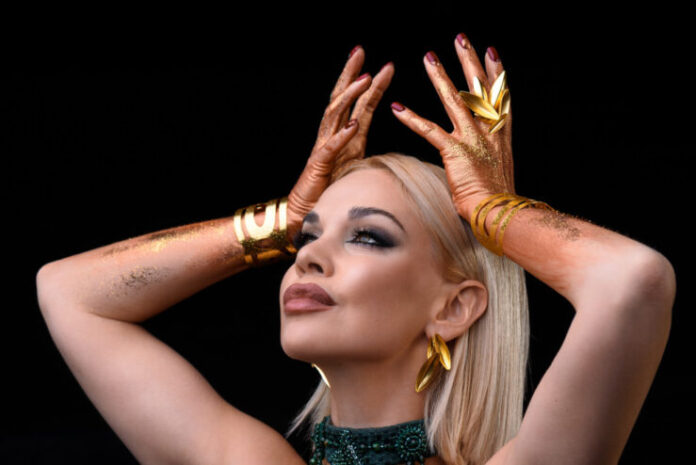 The Moon Is Rising by Samanta Tina
You have to feel for Samanta Tina. Having tried 5 times to represent Latvia, and another twice for Lithuania, when she finally won, the whole shebang was cancelled. Benevolently, Latvia handed her the opportunity again this year. Having had one of 2020's more interesting entries, presciently predating Coronavirus restrictions with backing dancers in visors with cleaning sprays, interest was high for her return.
Samanta hasn't disappointed intrigue-wise. From the power of her opening vocal there's no mistaking who's in charge here. Samanta is the queen of the night, and though she's clearly the star of the show she's using her reign to elevate other women too. She's backed by an army of dancers and gives the floor to a diverse range of women and girls, each invited to their own coronation of voice and visibility.
There's undoubtedly quite the mood created in this piece, but it's a challenging three minutes to those looking for some schlager escapism. Ultimately it feels like it could be more of a performance piece than a true contender, and with the six-person limit on stage Samanta has less spectacle to hide something of a lack of song behind. Nevertheless, I'm happy to accept her challenge, and can't wait to see her creativity on the stage.
My marks: 7 points
Will it qualify? Would you want to hazard a guess?