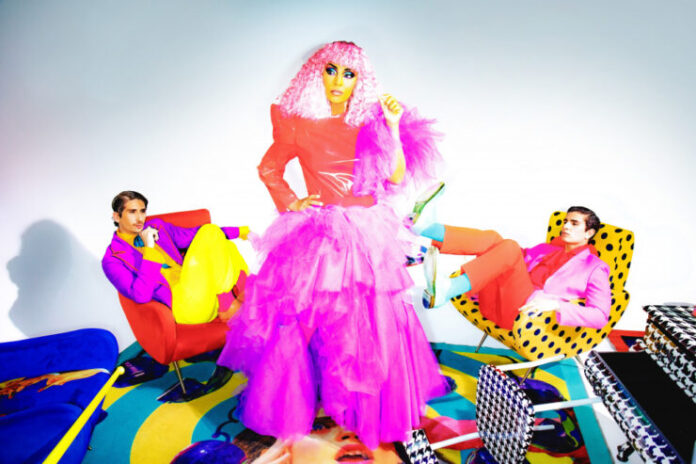 Adrenalina by Senhit
One of the delights of Eurovision is that each year we get a new set of songs, and national finals, to enjoy. It's kept me a fan for over 40 years with my interest showing no signs of waning. Over that time, I've seen many things come and go, so it's a genuine thrill when something comes along so unexpected that it still has the power to surprise. This year it's San Marino, casually rocking up with rapper Flo-Rida.
I'll admit I wasn't much struck on Senhit's 2011 entry which made little impression, and while 2020's Freaky was an improvement I also didn't especially rate it. Freaky hinted at a very different direction that has come to fruition in glorious style a decade on from Senhit's Eurovision debut. This is cracking pop, with a rap bridge, for now tantalising us with the will-he, won't he question of Mr Rida's potential appearance onstage alongside Senhit in May. (The Eurovision version only features Senhit as the named artist, allowing for a stand in, with Mr Rida named only on the different single mix.)
If any artist has used their year off fruitfully it's Senhit, building her Eurovision base by releasing 10 Eurovision cover versions, one a month, in a variety of styles, each part of a creative project with Luca Tomassini. In each she brings camp, colour and sexual playfulness, each a million miles away from the artist she seemed to be in Düsseldorf. This #FreakyTripToRotterdam series has cleverly kept her in the consciousness of fans, whilst displaying a fun creativity in projects many artists could only dream of being able to afford. It's no surprise that Adrenalina continues this trend with brilliantly entertaining visuals and all the infectious energy that the song is about. This will be a burst of excitement as it opens the show on the Thursday.
My marks: DOUZE POINTS!
Will it qualify? Yes