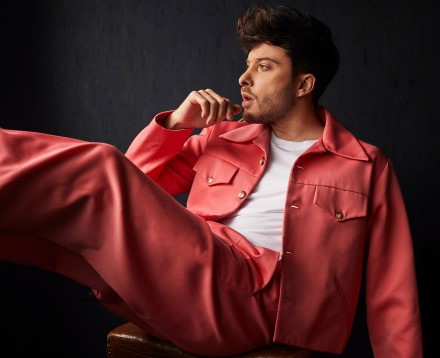 Voy a Querdame by Blas Cantó
Aw! There's something about Blas that just makes you want to ruffle his perfectly coiffed bouffant hair. I so want Spain to buck their downward spiral and do well (and yes, I am thinking of a lovely spring holiday destination as much as anything else in this). For the love of Pastora Soler, can we just get one friggin' Eurovision in Madrid?
We're not going to get one with this, as much as I love it. It's something of a surprise entry into my 2021 Top 10, although I should maybe caveat that with a reminder that I was seemingly the only non-Spaniard championing the doe-eyed Alfred and Amaia in Lisbon. There's something about Spanish pop that I just love so much.
But as much as I want to will this to success, I can't find a single way that I think this could do well, other than to plant enough of the exceptionally loyal Spanish fans around Europe and arm them with a bountiful supply of burner phones. And bribe every juror. Unfortunately for Blas, and even more so for Spain themselves, corruption just isn't the right answer, and this feels destined to be bringing up the rear yet again.
My marks: 8 points
Will it qualify? N/A – Big 5