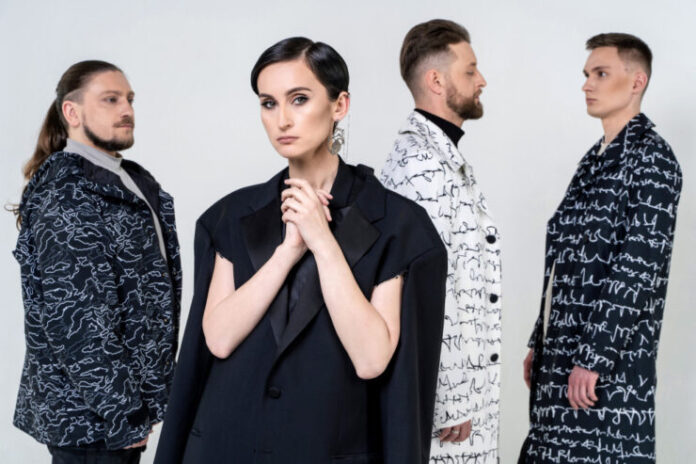 Shum by Go_A
Ever since Kate Bush had the foresight to blend her own music with the majestic voices of the Trio Bulgarka I've had something of a penchant for mixing Slavic folk sounds with contemporary pop. Go_A tick a lot of my boxes.
I'm intrigued by the video too, which seems to be shot inside the Chernobyl exclusion zone, a place I was fascinated to visit when I was in Kyiv. The band uncover instruments buried in the snow and strike up their music. Figures appear from the deep forest in hazmat suits that they cast off, becoming beguiled and bewitched by the pulsing, urgent, quickening beats. It's like the band are a modern-day Pied Piper, entrancing their followers into an unrelenting, inescapable dance.
Translating as noise the song title seems fitting for the magical sounds the group create. The lyrics echo age-old folk themes: the seasons, nature, awakening and renewal. It's all the most glorious nonsense. I love how the tempo increases as the song progresses, driving us forward with it, intoxicating us and spinning a delicious spell.
Whilst this has plenty of the ingredients to turn off the less adventurous of western ears, I think it offers a surprisingly accessible slice of Slavic loveliness that those truly willing to #OpenUp their minds will relate to. Although I've made my peace with not being able to experience Eurovision 2021 live this is just the kind of thing that makes me long to be there under regular times. This is going to go off in the arena; and just imagine it at 4am on a sweaty dancefloor.
My marks: DOUZE POINTS!
Will it qualify? Yes