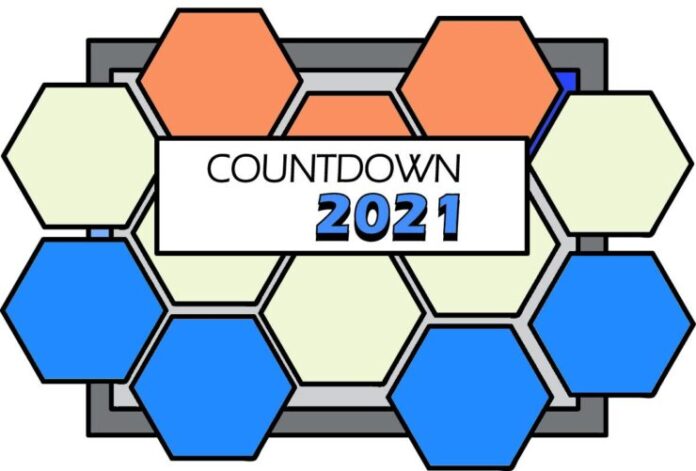 CROATIA
Croatia have been treading water in this contest in recent years. They've found the unhappy knack of offering up perfectly solid, perfectly competent little slices of contemporary pop which for whatever reason don't catch.
I don't think they've done anything different from normal for 2021. There's nothing really wrong with Tick-Tock. Albina's a good enough performer, but the whole affair has a disappointing anonymity about it.
"Which one was Croatia?" Mr Olafsen will ask (in Norwegian). Mrs Olafsen will reply, "The pop song. The one with the girl. And the dancers."
"That doesn't especially help," Mr Olafsen will sigh, before accidentally setting fire to his scoresheet with his bifocals. And that'll be that for Croatia.
Nick's score: 3/10
CYPRUS
Ah, Cyprus. Sharing a demisemifinal (the first seven songs are the first half and the last nine are the second half. I don't make the rules!) with a song about a fallen angel, Elena's decision to literally declare her literal love for the actual literal devil has managed to raise the religious ante enough to make a few waves. Not literal waves, obviously, as that would be silly.
She's a wise woman. Making waves gets you noticed and getting yourself noticed makes PROFIT! (sometimes). The song's a strong one, the childlike portions are nicely creepy, but don't outstay their welcome, and if she actually has inadvertently sold the entire contest off to Old Nick (no relation), then it'll at least help with the budgeting for Ayia Napa 2022. It's certainly nothing that can't be fixed by blasting out a few Amens.
Not our winner, I think, but it definitely maintains Cyprus's solid form post-Fuego.
Nick's score: 8/10