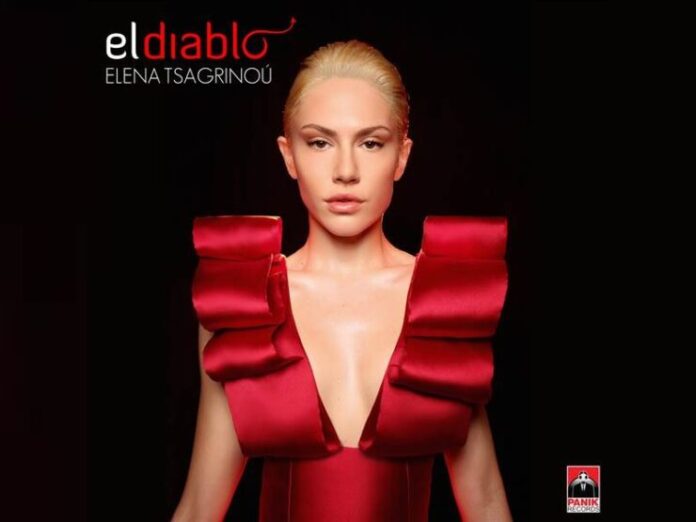 So, in a year when returning artistes are en vogue, recurring song themes are also in around Europe. The island of Aphrodite has gone with revisiting past glories insofar that this song will be the third in four years that all… sound… the… damn… same! You could say CYBC is stuck in a bit of a rut.
They are clearly under the mistaken impression that a woman in a skimpy dress cavorting around the place is the only genre that does well in this Contest. Whilst simultaneously forgetting they've consistently failed to win with that kind of thing.
This year's rehash of 'Fuego' is the rather religious-hating 'El Diablo', sung by Elena Tsagrinou, and it's been at the heart of one of Europe's furious modern-day letter writing campaigns, with lots of people in Cyprus thinking it's a bit too raunchy for the contest. (Here's a clue, it isn't).
The song is straight out of the Lady Gaga playbook – specifically sounding like any of La Gaga's songs, and if you close your eyes, you can almost hear her singing. 'El Diablo' is a pretty standard banger-by-numbers that doesn't stray too far from the getting loads of people televoting for it recipe that the last three songs have had, and which will yield limited success.
A heavy reliance on such an old formula could come back to bite Cyprus in a contest with a higher quality threshold than previous years. I expect Elena to have the gays dancing round the room, but the older folks (who make up a bulk of the voting audience) will have heard better songs.
Phil's score – 7/10