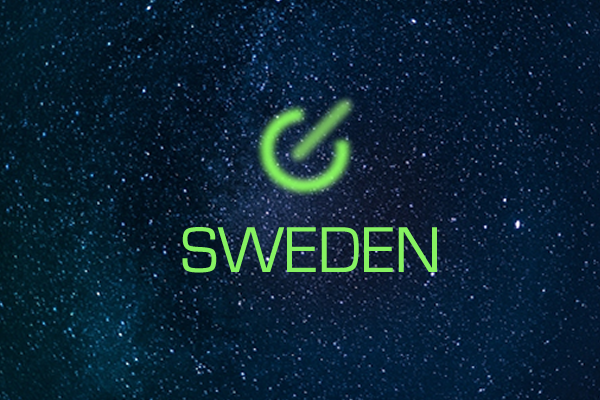 I Can't Go On by Robin Bengtsson
The first competitor we'll see perform this year is Robin Bengtsson, although as he brings the same performance to Kyiv that he did in Melodifestivalen we won't actually not see him in the hall until about 40 seconds in, as in the best TV talent show tradition he's doing that thing where he starts the performance off stage. This allows him to deliver us a cheesy pun on his song title, pretending that not being able to go on (continue) means not being able to go on (literally, on stage). Oh, he's a wag! His supposed stage fright doesn't last long. There's to be no stopping Robin's ego once he gets going. Here he's joined by some mates (they're probably colleagues, really, with nothing better to do of an evening after work) and sets into a slick-as-you-like routine with some complicated manoeuvres on a bi-directional treadmill. There's some knowing looks to camera, one accompanied by a cheeky wink, and his co-workers join in with some casual jacket-shrugging.
It's polished and memorable, but it's also fantastically cheesy, and unless it's genuinely meant to be a little tongue-in-cheek (it's not) I feel it might be met with as much derision as it is applause once it's being judged outside the expectations of Swedish TV. I don't know whether that will matter so much in the scoring: you can't vote against a Eurovision song as a viewer after all. Indifference won't negate his support, and this did win in Sweden thanks to the support of the international jury. And support there will be – it isn't outside of the realm of possibilities that this may push Sweden level with Ireland on 7 wins. I hope it doesn't though: apart from the fact I'm already invested in an Italian win, I'd like the victorious song to be a little less bland.
My marks – 8 points
https://youtube.com/watch?v=1jSrBdN4b5c