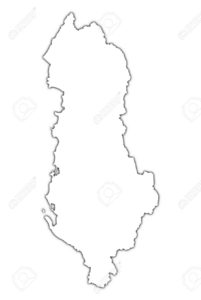 It's a thing these days that many songs are in English, or at least partly in English. Some fans are old enough to remember when there was no free language rule. So it's nice when a country uses its own tongue to sing.
Our friends in Albania have used their own language just over 50% of the time. And that includes several occasions when they did the old switcheroony between Albanian and English. In 2006, today's birthday boy Luiz Ejlli was the first from his country to sing in his language. It was a bold move, as English had seen old Shqipëria see two Grand Finals. But this nod to patriotism was at the expense of making three finals in a row. While Luiz did get a 12 and a 10, they weren't quite enough to get through to the final in Athens. Luiz has done time as a cultural attaché, but we should thank him for introducing his language to an audience of millions.
Luiz is 37 today.
Gëzuar ditëlindjen, Luiz!