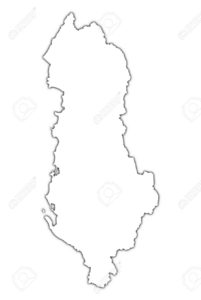 Do you prefer a song in a language you can't understand? If you can speak English you're always in luck with the songs taking part. But when a country sings in their own tongue, it's always a good thing.
In 2008, today's birthday girl Olta Boka made the short journey from Albania to Belgrade. A mere teenager, she was there at a time when things were a little fraught between the two countries. She thankfully made it to the Grand Final and finished 17th. She was amongst a clutch of songs at the start of that Saturday night show that didn't do that well so maybe it was to be expected. Nevertheless, she did get one maximum.
Olta is 30 today.
Gëzuar ditëlindjen, Olta!