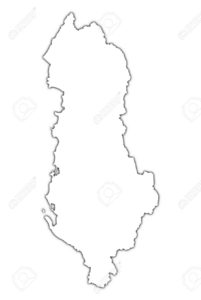 Dramatic is always a high-risk strategy. It can do the business, as it can keep that valuable televoter completely enthralled, or it can bomb completely, as that same valuable televoter just points and laughs instead.
Our Albanian friends like to choose the dramatic style – anyone who's sat through a Festivali i Këngës will know this (maybe to their cost). Rona Nishliu did her stuff and came 5th on the Saturday night. On the other hand, Olta Boka, Hersi and today's birthday girl Aurela Gaçe had less success. Aurela did get a maximum off another country, but as it is close geographically to Albania, and can also be a purveyor of drama, perhaps that wasn't surprising.
Aurela is 48 today.
Gëzuar ditëlindjen, Aurela!