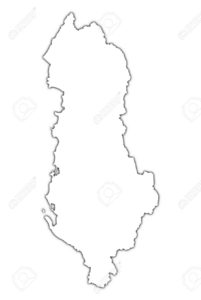 Do you think it's only a matter of time before another country wins our favourite TV show for the first time? It could, of course, be this year.
Our friends in Albania have never won, but they can get out of some brutal semi-finals. Like in 2015, when they sent today's birthday girl Elhaida Dani. The two years before and after her appearance saw Albania's quest end on a week night. But Elhaida made it through and, even though she only finished 17th, at least she got there. And she beat 10 countries – including the hosts. And she got a 12 and a 10 in that final. If you look at Albania's progress, their modal finishing position is 17th. But don't forget – anyone can win on their day. Yes, even Albania.
Elhaida is 30 today.
Gëzuar ditëlindjen, Elhaida!